Regular price
Sale price
$14.99 USD
Unit price
per
Sale
Sold out
The cosmic vision of Montessori was for children to have an education that showed them how things interact, the cosmic task of all things in it and to connect the learner to that cosmic task.
This can also be bought as part of the Geographic Impressionistic Chart Bundle or the Cosmic Bundle
In this resource I have taken the traditional functional geography charts and weaved in a variety of curriculum areas. There are a huge variety of activities in here to encourage open ended exploration and to act as jumping off points for students to do their own study.
I have tried hard to decolonise the traditional Montessori lessons and acknowledge that I still have work to do in this area.
Includes
- Charts and scripts for
Solar energy is life giving. The sun is very hot. The heat from the sun reaches Earth at a 'just right' temperature to enable there to be living things.
Rotation gives us day and night. Revolution gives the astronomical western seasons.
Some places receive more direct sunrays and heat than others. Twice as many vertical rays cover the same amount of surface as oblique rays. Places near the equator stay hot all year round. Places at the poles receive very little heat and are covered in ice.
The Earth is 150 million kilometres from the sun
90 pages of integrated follow up activities including
Choice Board
Science experiments and demonstrations
3 part cards
Hands on crafts
Reading comprehension activities (differentiated reading levels)
Art activities (analysis and creation)
112 pages
PDF - This is a Downloadable Resource
Share
View full details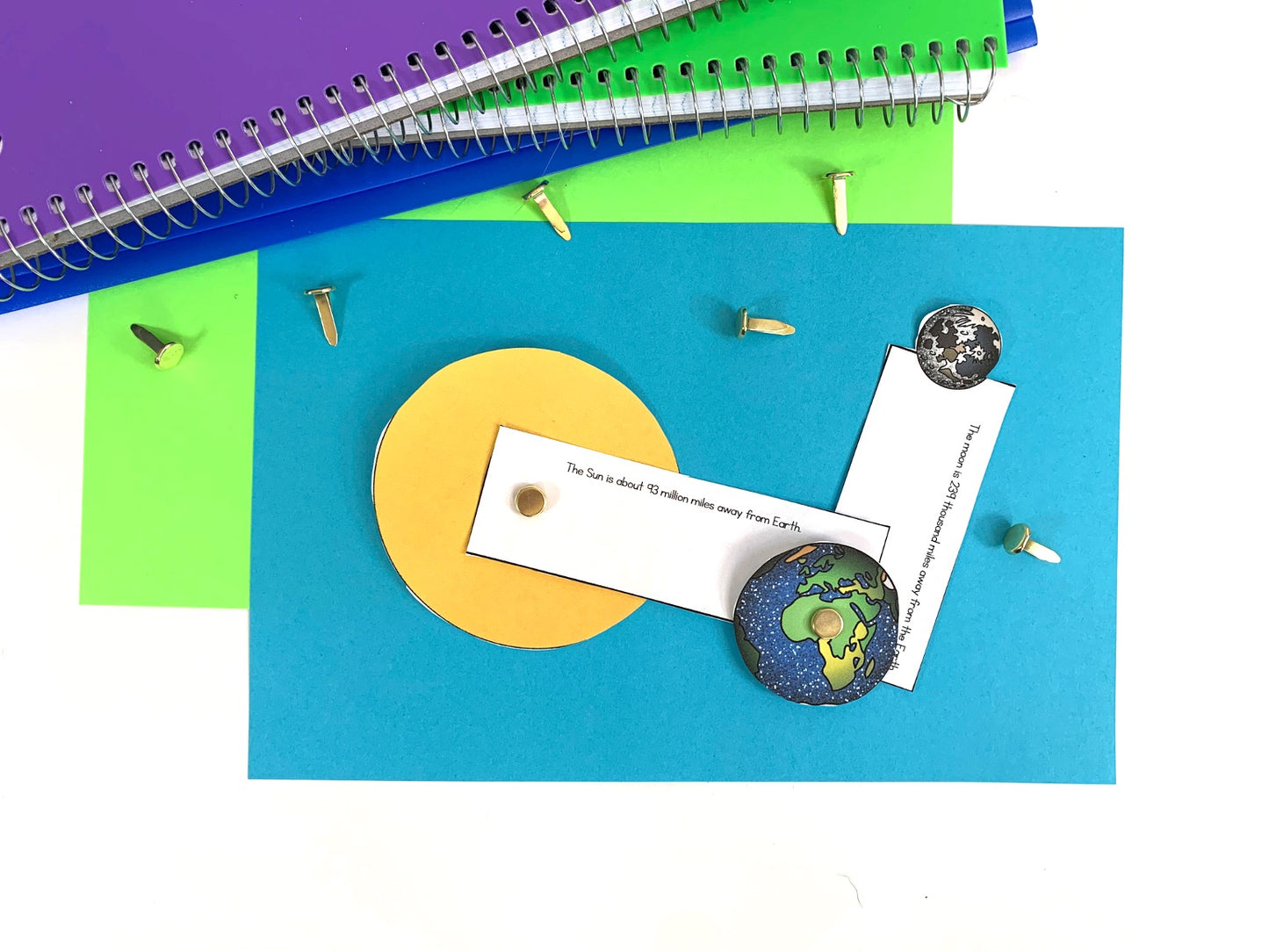 All Items are instant downloads

You will not get a printed product in the mail.

All prices are in USD

Due to the international nature of our customers our prices are all in USD. If you wish to work out the conversion before you buy we recommend www.xe.com