Regular price
Sale price
$2.00 USD
Unit price
per
Sale
Sold out
A follow up activity for after the First Great Montessori Story or Lesson!
Perfect for helping your students reimagine the creation of the universe.
Help expand arts education in your class with my range of easy follow up activities that encourage imagination, team work and creativity.
A soundscape is a performance of sounds that create the experience of being in a particular acoustic environment. It can also refer to using found sounds in the environment such as clicking a pen, or hitting a desk, or using body percussion e.g. making a clicking sound with your tongue.
In these soundscapes students use graphic notation or pictures to compose a piece of music about the title.
1)The first soundscape is for students to write about the creation of the universe.
2)The second soundscape is for students to write about the formation of the earth from a great ball of fire to a cooler places nearly ready for life.
INSTRUCTIONS
1)Students will need to be in groups. One person will need to make each sound type.
2)Students plan their composition. What is the main idea of their piece? Will it be louder at the start? Periodically? Is there a place where everyone will be making their sounds simultaneously?
3)Students write down their composition on the paper.
An annotated example has been given to help you see what this may look like.
9 pages
You may be interested in my Life Cycle of a Star Craftivity or my My Cosmic Address (Cosmic Nesting Dolls)
This resource is in my cosmic bundle too.
Share
View full details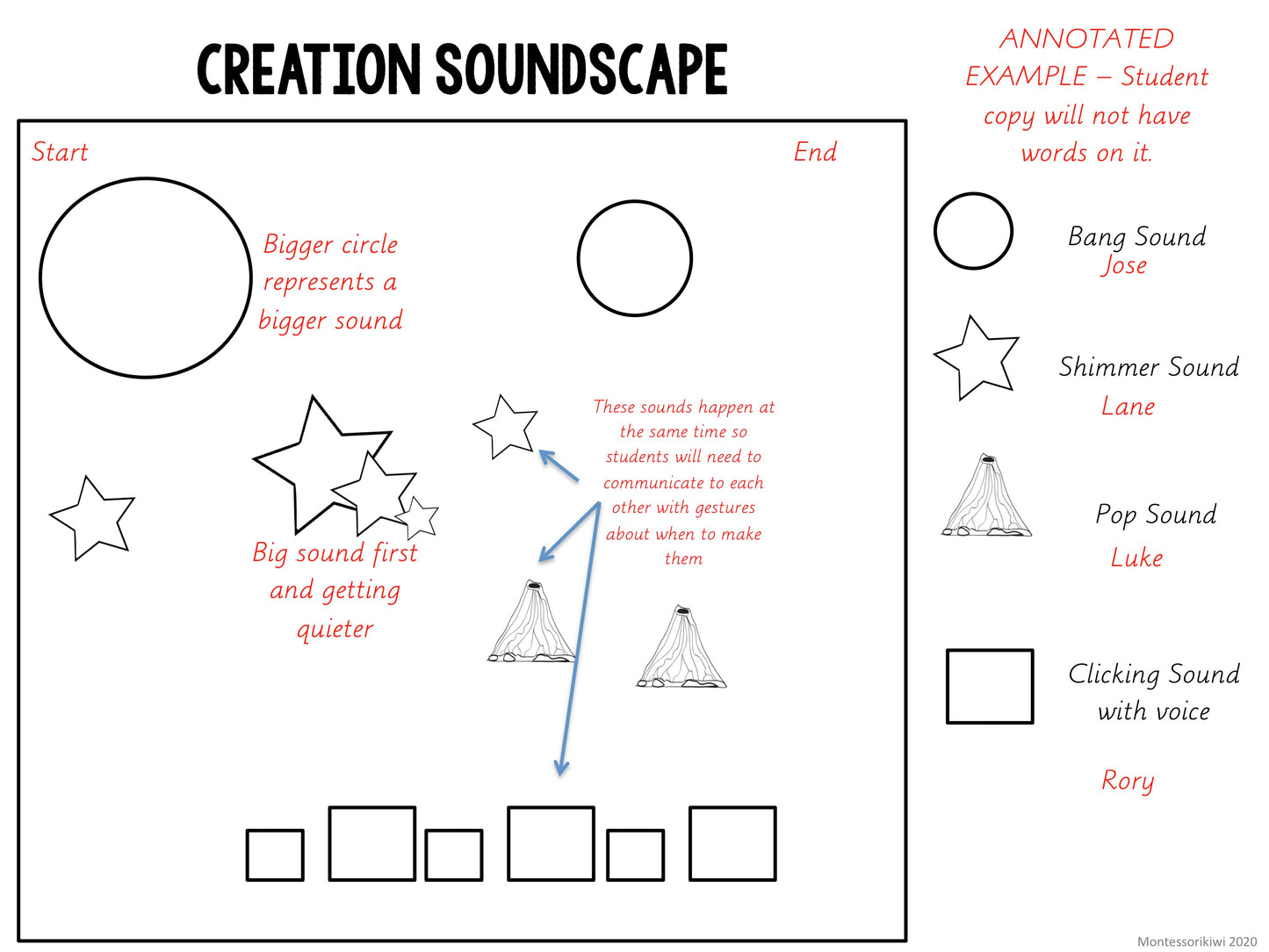 All Items are instant downloads

You will not get a printed product in the mail.

All prices are in USD

Due to the international nature of our customers our prices are all in USD. If you wish to work out the conversion before you buy we recommend www.xe.com